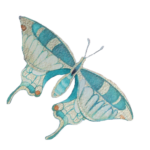 Watercolor by Sabine Picard, painter. Work created for Viametanoia © 2022 – All rights reserved
Contact
via Metanoia form
Watercolor by Sabine Picard, painter. Work created for Viametanoia © 2022 – All rights reserved.
Contact via Metanoia form
Are you at peace with God or do you seek him? Tell us about it and let's get to know each other!
Contacting us couldn't be easier…!
Please leave us your contact info below and write us your message.
We will answer as soon as possible.